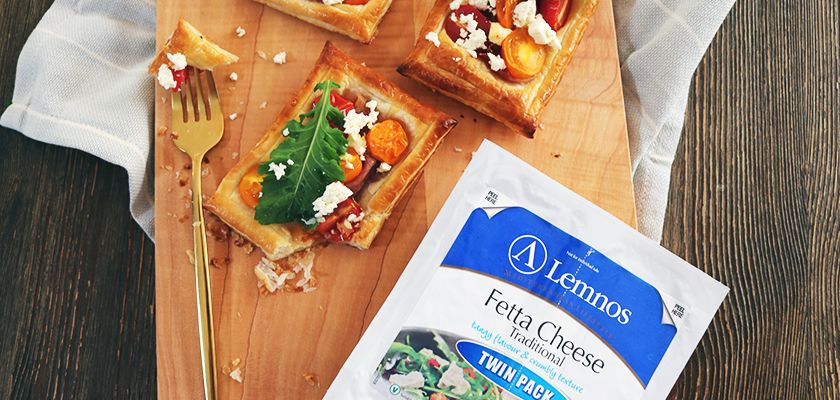 Prep Time

10 min

Cook Time

6 min

Total Time

16 min

Yield

Serves 4
Ingredients
1 sheet puff pastry
10 cherry tomatoes, sliced in half
4 slices prosciutto
Handful of rocket salad to garnish
Egg wash (optional)
Cooking Method
1
Preheat oven to 200°C fan bake. 
2
Cut puff pastry into four rectangles. 
3
Fill each pastry with cherry tomatoes, prosciutto and crumble over feta cheese leaving a 1cm border around the filling. 
4
Brush pastry with egg wash. 
5
Cook in the oven for 6 minutes or until golden. 
6
Garnish with rocket salad and crumble more Lemnos Fetta on top. 
This recipe is courtesy of Black Box member, Jay Moore.