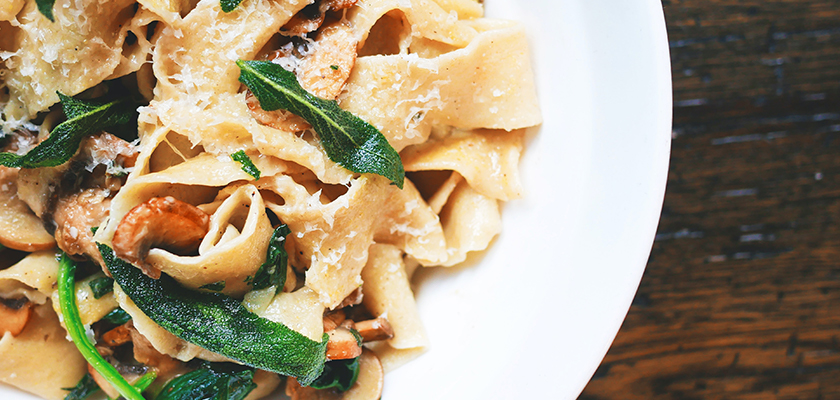 This easy and delicious pasta recipe is the perfect weeknight meal. Topped with Castello Marquis cheese, this is a plate you'll want to indulge in. 
Prep Time

15 min

Cook Time

20 min

Total Time

35 min

Yield

Serves 4
Cooking Method
1
Bring a heavily salted pot of water to a boil. 
2
Cook pappardelle to al dente and drain. Drizzle with olive oil and toss to combine to stop sticking, set aside. 
3
Fry mushrooms in a pan with 1 tablespoon of butter on medium heat then set mushrooms aside. 
4
In the same pan, add 50g of butter and sage and sear for a minute on medium heat. 
5
Add in pappardelle pasta and mix. 
6
Add in mushrooms, prosciutto, rocket salad and toss until warmed. 
7
Serve with generous slices of Castello Marquis to garnish.
This recipe is courtesy of Black Box member, Jay Moore.