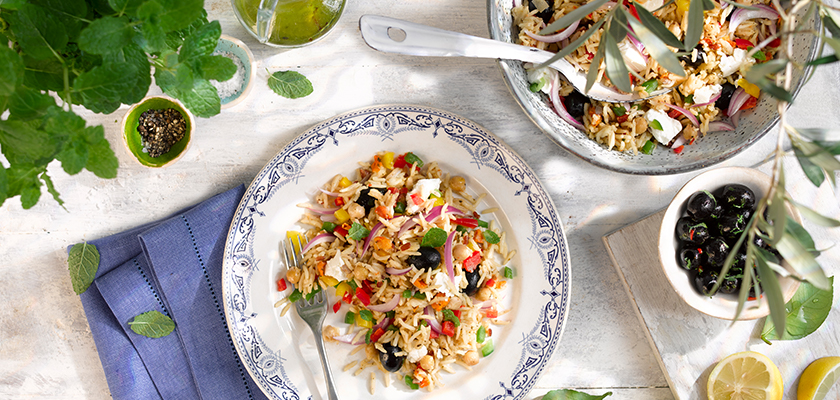 A tasty, quick and easy recipe, perfect for hot summer days. Delicious with a barbecue – serve on its own or try with grilled fish and vegetables.
Cook Time

5 min

Yield

Serves 2
Ingredients
2 pouches Tilda Pure Basmati rice
Handful of black olives
2 sliced red onions
100g feta cheese
Mixed peppers
2 tsp za'atar or barharat mix spice
Handful of parsley or mint
Tin of chickpeas
2 preserved lemons
Cooking Instructions
1
Dice the mixed peppers and slice the onions. Cut the feta into small cubes.
2
Heat Tilda Pure Basmati rice according to pouch instructions and place into a serving bowl.
3
Mix in the olives, peppers, onions and feta, as well as the spice mix, herbs and chickpeas.
4
Squeeze over the lemon before serving.
This recipe is courtesy of Tilda.