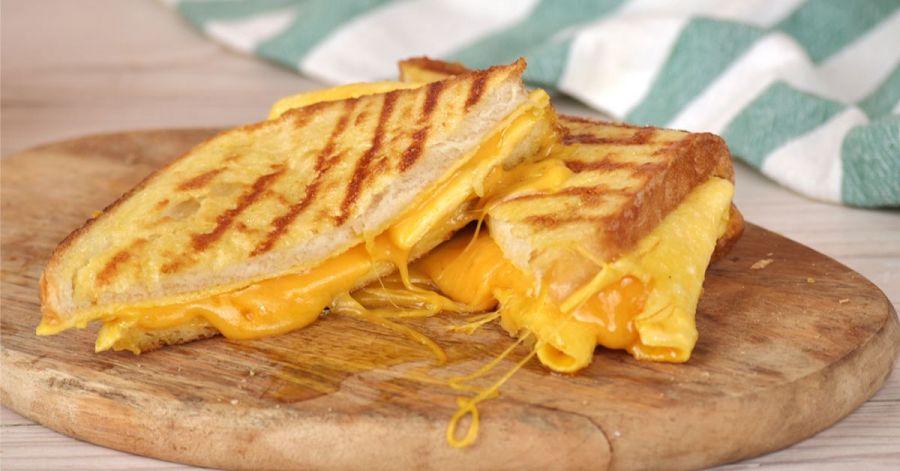 It's no surprise that this simple and delicious egg and cheese sandwich has taken the internet by storm. Popularised by Tik Tok user @ivycher, this breakfast sandwich recipe quickly went viral on the app as home cooks were left amazed by how quick and easy you can make it (all while using one pan!)
Prep Time

5 min

Cook Time

10 min

Total Time

15 min

Yield

1 Sandwich
Ingredients
Cooking Method
1
Heat a large pan on the stove (you want to make sure it has enough extra room to fit two slices of bread).
2
Take a pat of butter or oil and grease the warm pan, making sure to coat the entire surface to avoid the eggs from sticking. 
3
In a bowl, whisk the eggs until combined. 
4
Carefully pour the egg mixture into the pan, making sure it covers the whole surface. 
5
Place two slices of bread on the pan and coat both sides with the egg by dipping each side into it. Make sure to line them so that one sits above the other. 
6
Once the eggs are cooked, use a spatula to flip the bread over at the same time so the eggs are now on top. 
7
Sprinkle some shredded cheese on top. Using a spatula, fold the edges of the egg onto the slices of bread. 
8
Slide your spatula under one slice of bread and flip it on top of the other to make a sandwich. 
9
Put the sandwich on a plate and cut diagonally. 
Image from WikiHow.
Check out the video tutorial below from Vittles and Voyages: