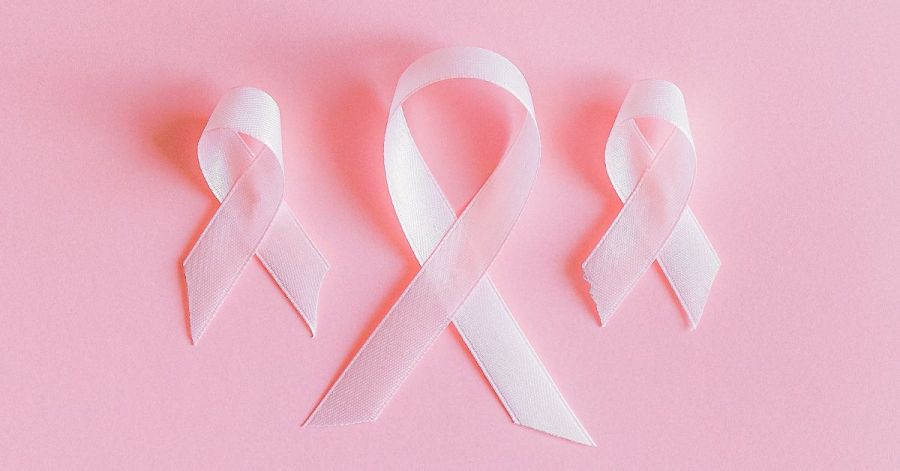 October marks the beginning of Breast Cancer Awareness Month – a cause dedicated to educating people on a disease that, according to the Breast Cancer Foundation NZ (BCFNZ), is the most common cancer for Kiwi women and the third most common cancer overall.
RELATED: 5 wellness tips to help you bloom this Spring
RELATED: Why is collagen so popular?
With a number of nationwide initiatives devoted to helping change these statistics, there are many ways to get involved and give back to the cause.
One of which is by putting our purchasing power to good use by shopping these brands that have committed to giving a portion of their sales towards BCFNZ for every purchase you make. Keep scrolling to see our top picks!
Estee Lauder Limited Edition Pink Ribbon Lip Kit
International cosmetics brand, Estee Lauder, has released two new limited-edition products in support of the Pink Ribbon initiative. The brand's iconic Advanced Night Repair serum is reimagined in a metallic pink hue bottle and comes with a collectable pink ribbon bracelet.
Estee Lauder also launched a special edition Pink Ribbon Lip Kit featuring three full-sized lipsticks housed in a pink saddlebag.
Cadbury Dairy Milk Pinky Chocolate Block 
Last September, Cadbury announced the launch of a new limited-edition Pink Chocolate Block in support of Breast Cancer Awareness month. The company has committed to donating NZD 80,000 to support the movement and encourage Kiwis to "think Pink".
ETA Uppercuts 
ETA's special edition Pink Ribbon chips are back for the second time around! The Pink Himalayan Salt and Black Pepper flavoured chips were first released by the brand in 2019 in a bid to support the cause. For every packet of chips sold, 30c will be donated in support of BCFNZ.
Griffin's Raspberry MallowPuffs
A classic Kiwi favourite, Griffin's has brought back its beloved Raspberry-flavoured MallowPuffs this month.
For every pack sold, a portion of the sales will be donated to helping the cause.
ETA Salad Dressings  
This summer, ETA Salad Dressings are turning their bottle caps pink. For every pink bottle cap sold, 10c of the proceeds goes to BCFNZ.
New Zealand Pink Lady Apples 
NZ Pink Lady Apples have proudly supported BCFNZ each year since 2016. The brand has successfully donated $50,000 to the organisation. Pick up a bundle of these Hawkes Bay-grown apples on your next shop to support the cause.
They are available from July to November in all leading supermarkets and independent grocers.
Bon Appétit Free Range Eggs 
This year, Bon Appetit Free Range Eggs is proud to announce an exclusive sponsorship with the BCFNZ Pink Ribbon appeal. For every dozen carton of eggs sold, $1 will be donated to the organisation.
Bon Appétit Free Range Eggs contain all 9 essential amino acids, as well as protein, vitamins B12 and D, riboflavin and folate. Their chickens are raised free-range on a natural grain diet. In fact, they're so well looked after that they've been given the SPCA Blue Tick, which means they've met SPCA standards for humane farming.
Container Nurseries Petunia Bubblegum 
Adorn your home with one of New Zealand's favourite petunias. This spring, for every Petunia 'Bubblegum', sold, the Proven Winners group will be donating 50 cents to support the work of BCFNZ.
To find out more about how you can help, visit www.breastcancerfoundation.org.nz