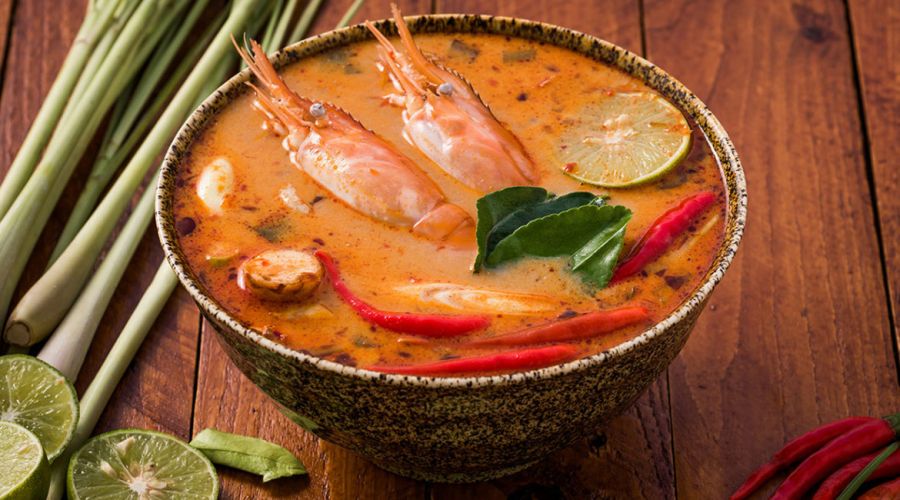 Tom Yum or Tom Yam is a hot and sour soup which originated in Thailand. 'Tom' in Thai refers to the boiling process, while yam means 'mixed.'
Featuring Trident's flavourful Tom Yum Goong soup base, this easy and delicious recipe will be your new weekday meal hero! Serve it as a flavourful appetizer or as a main dish with steamed white rice.
Prep Time

10 min

Cook Time

7 min

Total Time

17 min

Yield

2 Servings
Cooking Method
1
Heat oil in the wok and stir-fry capsicum and spring onion for 1 minute.
2
Add 3 1/2 cups water and Trident Tom Yum Goong Soup with the flavour sachets. Bring to boil and simmer for 3 minutes.
3
Add chicken, prawns, Chinese Mixed Vegetables and kaffir lime leaves. Simmer for 3 minutes or until chicken is cooked through.
4
Season to taste with Fish Sauce and lime juice. Serve.
NOTE: Use cooked Chinese stir-fry vegetables where the canned variety is unavailable
Tried this recipe? Don't forget to leave a review on the products below: