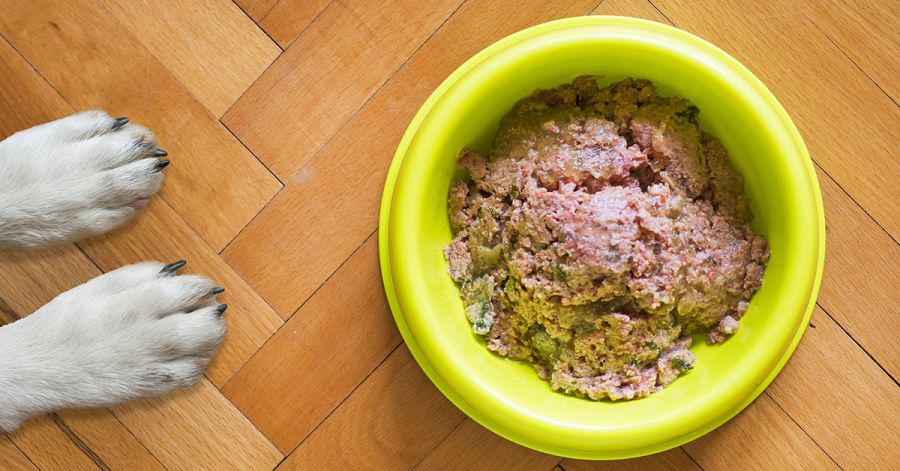 Not sure whether you should feed your dog wet or dry dog food? There are benefits to both. Here are a few things to consider if you're thinking about switching your dog to wet dog food.
RELATED: 7 simple life hacks every dog owner should know
RELATED: How to get rid of fleas: 5 practical tips
WET DOG FOOD BENEFITS
Palatability
A lot of dogs find canned dog food to be more palatable than dry food. So if your dog turns his nose up at kibble, you may want to try giving him a wet dog food instead.
Extra Hydration
While both wet and dry dog food can provide adequate nutrition, wet dog food is known to have a higher moisture content.  This is why it is often recommended for dogs with urinary problems or dogs that don't drink a lot of water as the added moisture can help keep them hydrated.
Complete Nutrition
Canned dog food is nutritionally complete and balanced for either maintenance of adult dogs or growth of puppies. Whether you feed your dog wet dog food every day or just as an occasional treat, you know your dog is getting all the nutrients he needs.
THINGS TO CONSIDER BEFORE MAKING THE SWITCH
If you're thinking about switching to wet food, transition your dog's food gradually over several days, and slowly introduce him to wet food by feeding a little less of his dry food every day. If you immediately switch from dry food to wet food, your dog may have digestive problems.
Unlike kibble, wet dog food can't be left out for long periods of time. Make sure to refrigerate any opened cans or leftovers.
Some dogs are more prone to plaque and other dental issues when they eat wet food instead of dry. You may want to brush your dog's teeth regularly or give him a dental chew to help reduce tartar build-up.
The reality is that it's completely your choice whether you want to feed your dog wet or dry dog food. The most important thing is to choose a food that's complete and balanced and appropriate for his age, size, and activity level. 
This article is courtesy of Purina.com