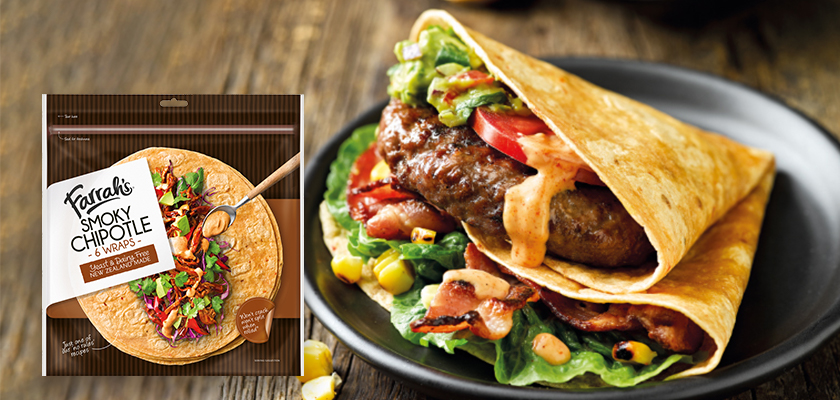 Smoky Chipotle Beef Burger
Prep Time

10 min

Cook Time

20 min

Total Time

30 min

Yield

Serves 6
Method
1
In a bowl mix together beef mince, onion, spices, egg, breadcrumb and season with salt and pepper (it's easiest to use your hands).
2
Split mixture into 6 parts and shape burger patties with your hands.
3
Fry the bacon with 1 Tbsp of olive oil in a non-stick pan over a medium heat until crispy.
4
Cook the patties in the same pan (may need extra olive oil) over a medium heat for 3-4 minutes on each side until beef burgers are well browned and cooked through.
5
Fold your wrap into a pocket by folding the wrap in half and then in half again.
6
Fill the pocket with the beef patty, bacon and all the salad/sauce ingredients.