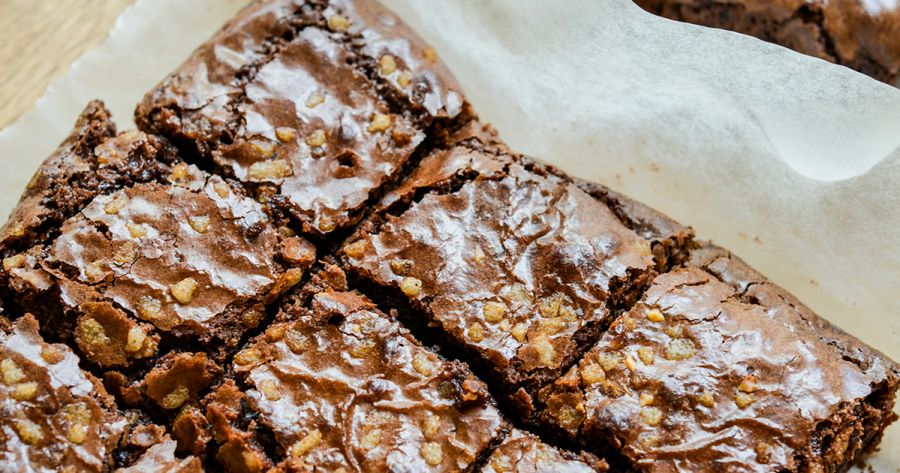 You only need a handful of ingredients to whip up these dense, fudgy chocolate brownies! They have a deep, rich chocolate taste with a subtle hint of banana, that's sure to satisfy any chocolate craving without the guilt!
Prep Time

5 min

Cook Time

15 min

Total Time

20 min
Cooking Method
2
Line a square pan with parchment paper and set aside. 
3
Add your bananas in a large mixing bowl and mash them completely. 
4
Mix in peanut butter and cocoa powder. Once combined, add in baking soda, maple syrup, walnuts and chocolate chunks. 
5
Place in the oven for 10-15 minutes or until set. 
This recipe was submitted by a Black Box member.