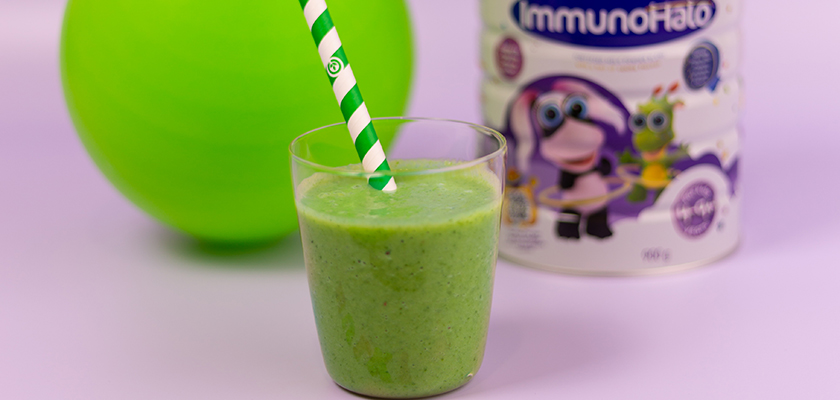 Say hello to Hulk's Secret Smoothie. Made with Anchor's NEW ImmunoHalo, this Hulk isn't mean but it's definitely green, and will be a smash hit with the kids.
Prep Time

5 min

Yield

Serves 2
Ingredients
1 cup pineapple chunks drained from juice (a 227g can).
6 tablespoons of Anchor™ lmmunoHalo™
1 apple, peeled and chopped
½ cup frozen banana, roughly ½ an average banana
1 cup loosely packed baby spinach leaves
½ cup water
Method
1
Place pineapple chunks and water in a blender.
2
Add Anchor™ lmmunoHalo™ and stir to combine.
3
Add the apple, banana and spinach and blend until completely smooth.