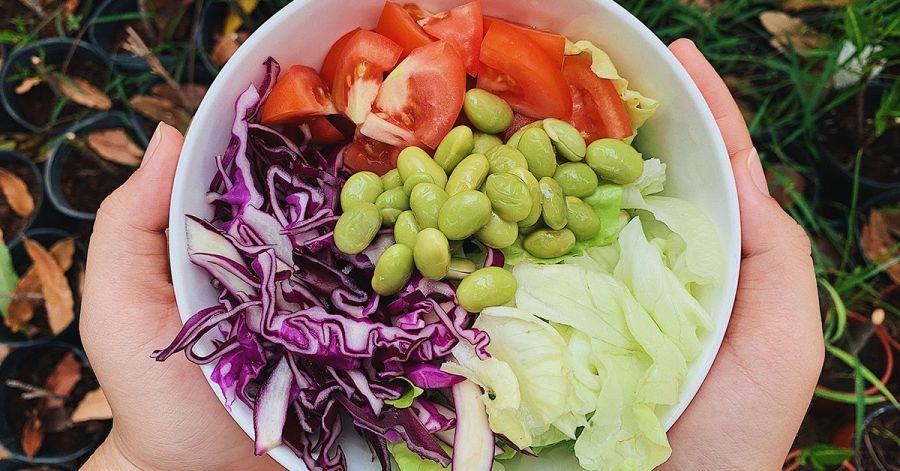 Let's get one thing straight; if you're wearing a bikini on your body, then you already have a bikini body! However, there's nothing wrong with setting some wellness goals before the sunny season arrives.
RELATED: How to choose the best sunscreen for summer and beyond
RELATED: Wellness tips to help you bloom this Spring
If you felt like you've fallen off the health-wagon in the last few months (haven't we all?), don't fret! Ahead we list some simple lifestyle changes you can start making right now, for a better, healthier you this summer.
Start by making small changes to your diet
This one may seem a little too obvious, but if you've been slacking on your diet last winter, then now's the time to give your daily meals a refresh! A recent study conducted by Harvard researchers revealed that it only takes minor tweaks to your daily menu to improve your overall health and add years to your life.
Below are some general health tips to kick off your wellness journey:
When possible, eat homecooked meals

Consume a balanced diet of green, leafy vegetables and seasonal fruits

Increase your water intake, making sure you are regularly hydrated

Say no to processed food or sweetened fizzy drinks

Replace chips and lollies with healthier snacks like nuts, trail mixes, dried fruits, etc.
Get back into your workout routine 
Whether you're a runner, walker, gym rat or a yoga bunny the fact of the matter is you need to keep active to stay healthy. If you're finding that your current workout routine is becoming lackluster, now might be the time to pick up a new exercise to try!
If finding motivation is your issue, do it with a partner or participate in an online fitness challenge to keep yourself accountable. Alternatively, the internet is brimming with workout routines fit for people from beginner, intermediate and advanced fitness levels.
Get an ample amount of sleep every night
A good night's rest plays a major role in improving your overall health. In fact, some say it is just as important as having a healthy diet and a regular exercise routine.
Research has found that sleep deprivation can have adverse effects on your behaviour and body chemistry. Aside from the usual side effects of low energy levels, it can also influence your dietary decisions, trigger hunger hormones and slow down your body's metabolism.
What are some lifestyle changes you're starting to make to prep for the upcoming summer season? Tell us in the comments below!