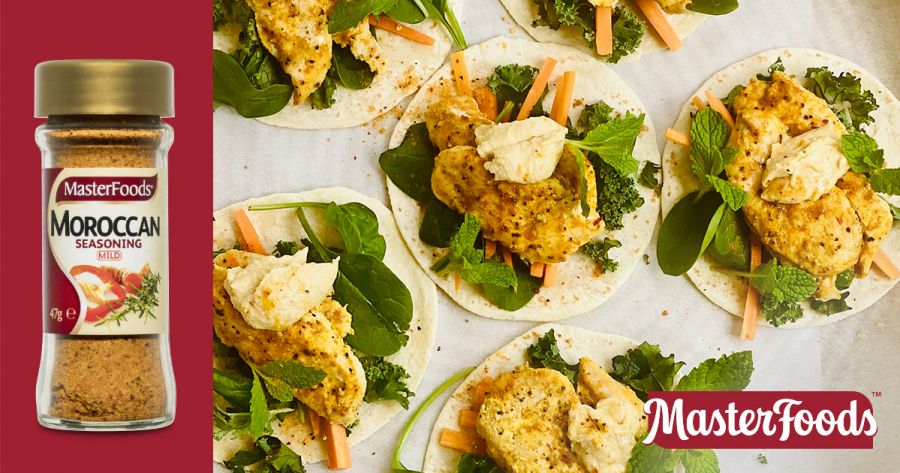 These wraps may look simple to make but they pack a punch of flavour! Make it with MasterFoods Moroccan Seasoning blend for an incredible marinate that infuses the chicken with delicious and exotic Middle Eastern spices. 
Prep Time

15 min

Cook Time

15 min

Total Time

30 min

Serving Size

Serves 6
Ingredients
2 chicken breasts
2 Tbsp honey
2 Tbsp plain yoghurt
1 Tbsp olive oil
6 small tortilla wraps
2 handfuls mixed leaves
1 handful of carrot sticks
6 Tsp of hummus
Cooking Instructions:
1
Slice the chicken breasts and marinate in the MasterFoods™ Moroccan Seasoning, yoghurt and honey.
2
Place the slices on a baking tray lined with greaseproof paper and drizzle with olive oil.
3
Bake at 170C for 15 minutes or until cooked through.
4
Serve the chicken on the tortilla wraps with chopped fresh leaves, hummus, carrot sticks, and any other toppings of choice. 
For more meal inspiration please visit www.masterfoods.co.nz/recipes