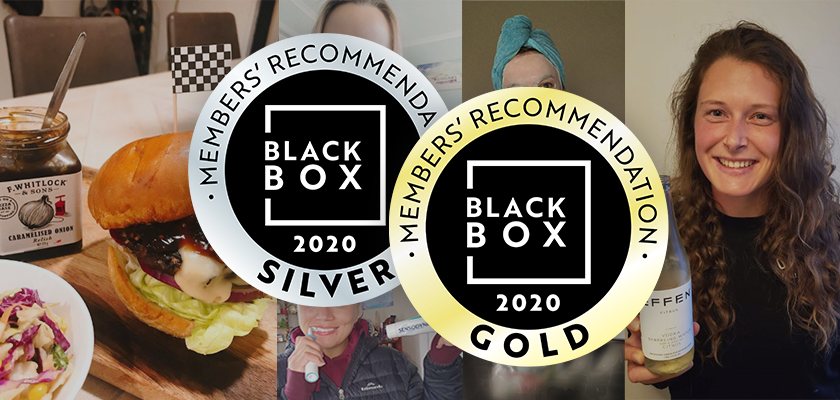 The results are in! Check out the winning products in The Entertainer 2020 Black Box campaign! 
New Zealand's leading in-home marketing business, Black Box, has officially released the winners of its The Entertainer 2020 campaign. Ten products were tested and evaluated by 5,000 Black Box members, to which one received the highly-coveted Gold Medal Badge, while four products received Silver Medal Badges.
Black Box uses an internationally recognised 100-point scoring system to aggregate the trialists recommendation scores on the products included in the box. A Gold Medal badge is awarded to products that have received over 90% recommendation scores, while a Silver Medal badge is awarded to those that receive anywhere between 80 to 90%.
The Entertainer 2020 Black Box saw a mix of products across the following categories: Health & Beauty, Alcoholic and Non-Alcoholic Beverages, Pantry items including rice, chips and confectionery. 
Check out the winning products below:
F. Whitlock & Sons Caramelised Onion Relish
Fairy Platinum Dishwashing Tablets
Garnier SkinActive Tissue Masks
If you would like to register as a Black Box member and receive sample boxes in the future, visit blackbox.kiwi/join-black-box.
What do you think of The Entertainer Black Box 2020 winners? Tell us in the comments below!