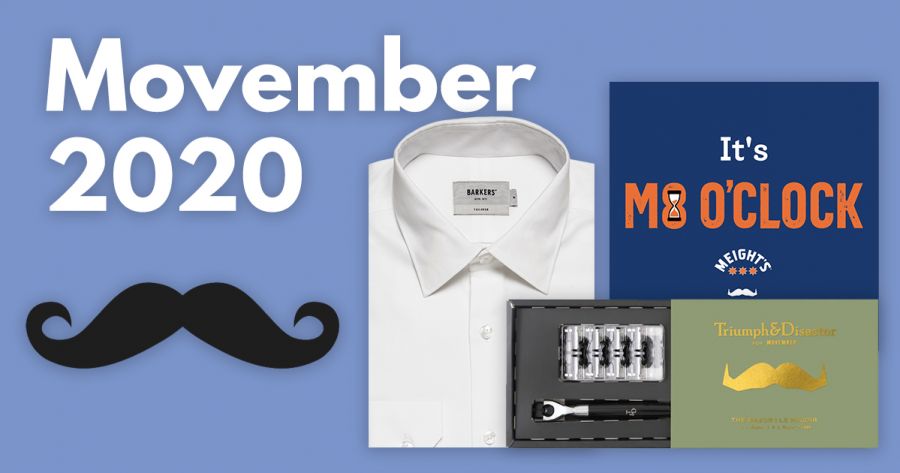 Since its humble beginnings brought about by two Aussie mates with a mission in 2003, Movember has become a worldwide movement dedicated to educating the general public on various men's health issues while promoting a healthy lifestyle.
RELATED: 7 simple party hacks for holiday entertaining
RELATED: How to prepare your immune system for the changing seasons
The annual campaign invites participants to grow a moustache for the whole month of November as a way to raise funds. However, there's more than one way to support this worthy cause. If you're looking to get involved, but don't necessarily have a "mo" to grow out, here are some ways you can help:
1. Donate
The official Movember website offers a variety of ways to donate to groundbreaking health projects all year-round. They also have a fund matching programme that businesses and employees can take part in, which is a fantastic way to raise or double your donation.
If you would like to find out more, click here.
2. Move for Movember
If you're up for a challenge, you can commit to running or walking 60km this month for the 60 men we lose to suicide each hour, every hour across the world.
Make it a group event and invite family and friends to participate to help stay motivated while you move this November.
3. Host a Mo-ment
Whether it's bringing snacks to work for a small celebration, inviting friends out to a happy hour at a local pub or restaurant, or even throwing a "moustache" party in the comforts of your own home – rallying the crew to throw a Movember party is a great way to raise awareness and get your social circle involved.                       
Check out this article by Wind City Novelties for the ultimate how-to guide for throwing the best Movember party ever.
4. Support participating brands
Speight's
Speights has once again partnered with Movember and have re-launched its limited-edition Meight's pack alongside their M8 O'clock campaign – a time dedicated to catching up with friends at 8'oclock. Whether it's a text, call or face-to-face, according to the brand, these catch up's can make a world of difference for those struggling with mental health.
Click here to find out more about Speight's latest initiative.
BARKERS
For the whole month of December, men's clothing brand BARKERS will donate $1 for every purchase to support men's mental health.
"December represents the biggest sales period in retail, so what better time to give something back to the community; supporting the amazing work undertaken by The Movember Foundation," states the brand on their website.
To find out more, click here.
Triumph & Disaster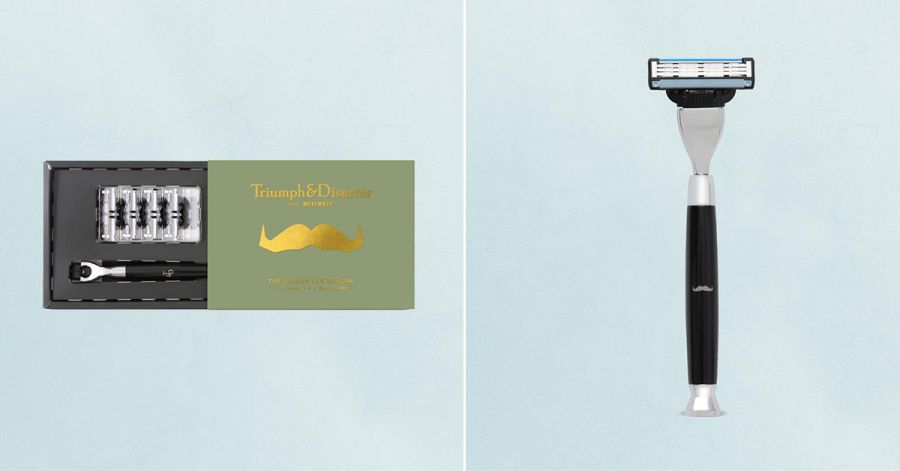 This Movember, men's grooming brand Triumph & Disaster launched an exclusive 4-blade razor in support of their fellow men. All profits from the sale of the razor will go to various men's health projects as supported by the cause.
5. Mo Your Own Way
This year, the team at Movember is encouraging people to create their own challenge in participation of this worldwide campaign. It could be anything from enduring a gruelling test of physical endurance or any wildcard idea you can think of that you want to accomplish in a day, over several weeks or even across the year.
The challenge is to take what ever "Mo Your Own Way" means to you and run with it.
How are you participating in Movember this year? Tell us in the comments below!